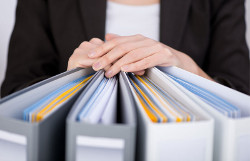 Marta Barska MsC
Freelance Clinical Research Professional with 12 years experience in Drug Development from phase II up to late phase post registration studies. Since the beginning of my independent career I served to my clients as CRA, Lead CRA, Regional Project Manager, Quality Specialist and auditor.
Career progress
| | |
| --- | --- |
| 2010 - present | Independent Clinical Research professional. Served as start-up specialist, Senior CRA, Lead CRA, Regional PM, GCP trainer and GCP auditor. |
| 2007 – 2010 | Senior CRA fully outsourced to pharmaceutical company. Responsible for all aspects of studies assigned. Prepared site for audit and then FDA inspection which resulted with no findings. |
| 2006 – 2007 | Senior CRA fully accountable for all levels of clinical trials – start-up, activation, closure. Awarded as best CRA in the world for Asthma study, CRO. |
| 2005 - 2006 | CRA responsible for monitoring, site management, query resolution and closure of sites, GCP traniner and auditor, CRO. |
| 2003 – 2005 | Safety and Quality Standards Specialist, Pharma. |
Therapeutic experience
Oncology (breast cancer, lung cancer, colon cancer, glioblastoma)
Rheumatology (rheumathoid arthritis, psoriatic arthritis)
Gastroenterology – ulcerative colitis, crohn disease
Urology – BPH, overactive bladder, neurogenic bladder
Respiratory – COPD, Asthma
Cardiology – Anemia in Heart Failure, valve replacement, atrial fibrillation
Orphan diseases – Fabry
Immunology – grass pollen allergy, house mite dust allergy
Neurology – pediatric spasticity
Nephrology – anemia in renal insufficiency
Orthopedics – cartilage implantation
Medical devices – knee replacement, ulcerative colitis
Metabolic – diabetes melitius
Services
Monitoring Services in Poland:

Feasibility and site selection

information about possibilities of running particular study in Poland
pre-feasibility for country (competitive studies, patient population, budget expectations, availability of sites and staff)
site selection either via basic feasibility questionnaire or via online tools
pre-study visits
prognosis of costs

Study start-up

Preparation of study documents (ICF, Data protection form, contract template)
Contract negotiations – including advisory role based on experience
Organization of study supplies, comparators, equipment rental
Management of patients' travel costs
Essential documents collection and review
Site initiation and training visits

Study monitoring in active phase

Site management – regular daily contact with sites to assure appropriate conduct of study assigned
Monitoring visits

Appropriate preparation
Site re-training
Investigational product inventory and return
Source data verification
Investigator site file reconciliation
Writing reports
Follow-up on actions

Site personnel training according to needs
TMF management
Pharmacovigilance follow-up
IMP management (control of storage, shipments, destructions, return and temperature escursions)
Ongoing communication with Regulatory bodies
Ongoing query resolution

Study closure

Final query resolution
Final TMF reconciliation
Collection of documents from sites
Site closure including archive

GCP Auditing Services:

Discussion in depth with client regarding audit purpose and needs
Preparation of audit plan in agreement with clients
Conducting audit (onsite, TMF, CRO)
Drafting audit report which contains:

General overview of the audited unit
Description of findings with ratings and risk assessments
Suggestions of corrective actions

Finalization of audit report
Review of audit responses
Advisory role in preparation of CAPA
If contracted – final check of completion of CAPA

Regulatory services:

Advisory in preparation of documents needed for initial submission to Regulatory Authorities and Central Ethics in Poland
Preparation of EudraCT form based on information provided by Clients
Execution of site contracts mandatory for regulatory submission
Preparation of initial study dossier needed for Regulatory bodies in Poland
Submission of documents to CEC and Regulatory and liasing with them until approval
Preparation and submission of Annual progress report
Continuous communication with Regulatory Authorities and CEC throughout the study.
Can also assist in regulatory submission for Czech Republic, Hungary, Georgia, Serbia, Russia and Latvia.

Training services:

GCP trainings for investigators, Site Staff, Monitors and other individuals depending on needs
Range of training, its length and aspects are the matter of agreement between My Clients and myself
Languages:
Polish – mother tongue
English – proficient in speaking reading and writing
Russian – basic in speaking, advanced in reading and understanding
Education
2001 – Medical University in Bydgoszcz MsC, Pharmacy Department, Speciality – Medical Analytics
Location
I am located in Warsaw area. I also have office near Poznań (western Poland).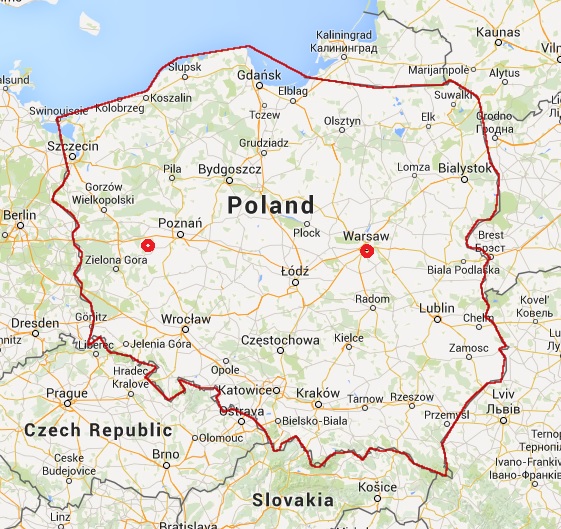 All other services are conducted in Czech Republic, Slovakia, Hungary, Serbia, Russia, Ukraine, Georgia, Lithuania, Estonia, Latvia, Romania and Bulgaria.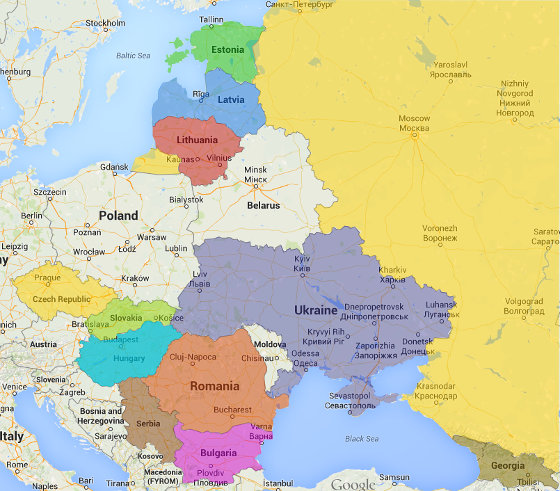 Contact Information
You can reach me through phone number: 0048 515 280 927
Alternatively, you can contact me by filling out the following form